Pirelli Presents the SmarTUBE Inner Tube
P ZERO AND SCORPION: LIGHTWEIGHT AND ULTRA-COMPACT
CINTURATO: SUPER REINFORCED

The new range of Pirelli inner tubes, made with the innovative TPU material, is the perfect choice to enhance the performance of Pirelli P ZERO, Scorpion and Cinturato tyres. A wide range of models, low weight, lots of protection and record-breaking compactness make them a must-have.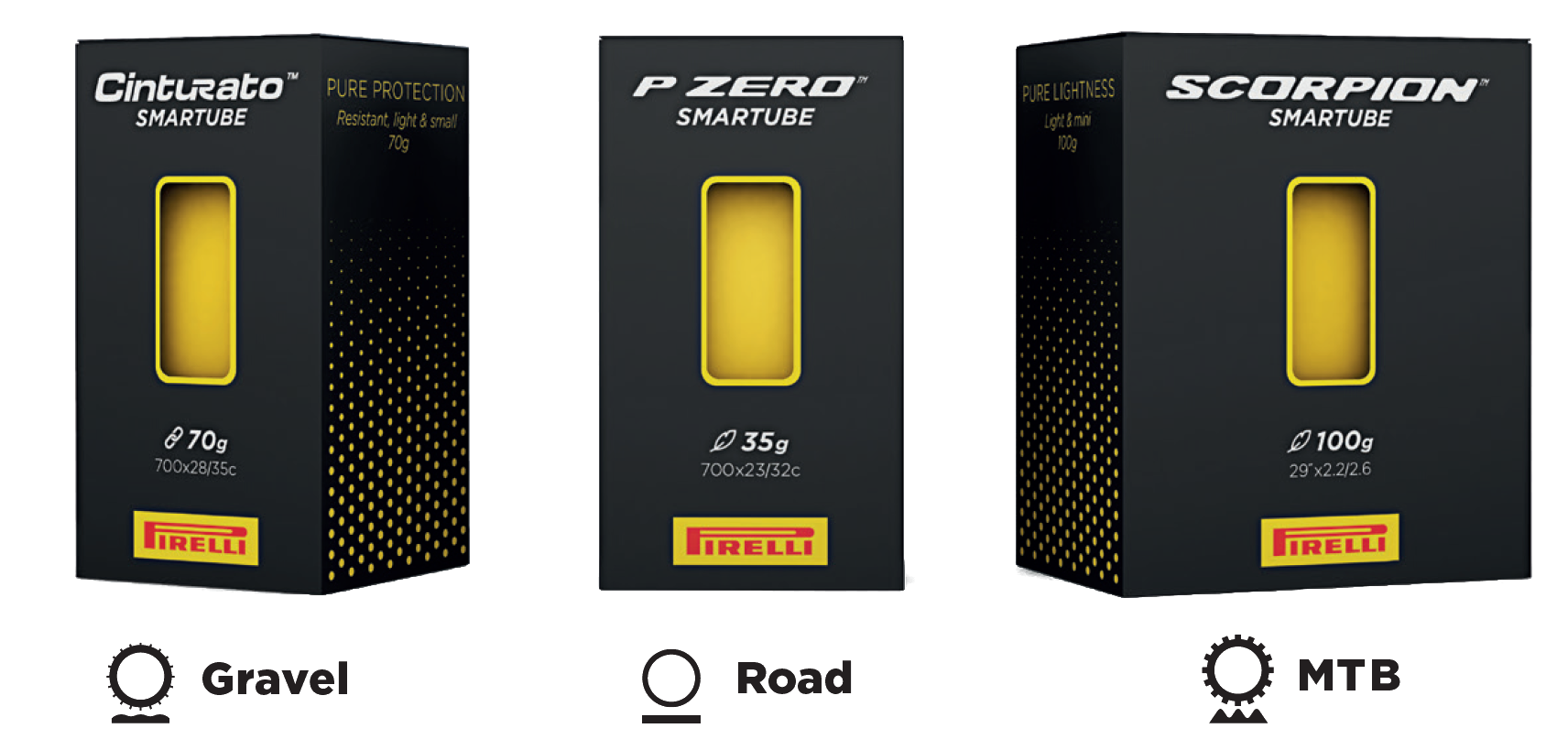 Pirelli's new inner tube is made of TPU, thermoplastic polyurethane, a latest-generation material chosen by the brand's engineers for the excellent performance that it offers compared to traditional butyl. The SmarTUBE promises a reduction in the weight of the tyre up to 70% compared to the already lightweight latex tubes. This is the most advantageous way to reduce the weight of a bike: an advantage that also translates into less mass on the wheels and therefore better responsiveness of the bike, particularly when climbing and accelerating.
Extremely compact, the new SmarTUBE beats all records in terms of space-saving. -50% less space in jersey pockets or backpacks: the inner tube can be taken anywhere, leaving room for energy bars or multitools.